The Three-Month Rule & Who Really Wins The Moving On Competition Between Exes
The 3-month rule: Decency or deceit?
Say you break up with someone, regardless of the actual time you spent together. Be it a year or three, six months or two, you find yourself suddenly or not-so-suddenly single again. A few weeks later, you see your ex on social media with his arm around another or her hand in someone else's—wait, what? Isn't there a 3-month rule to follow here?
Then you start to think you're losing. You're losing because you aren't dating yet, because you haven't gotten over the relationship yet or because you have yet to even try to get yourself out there again. You've been trying to heal, for Christ's sake. Why don't people just follow the rules?
RELATED: Has K-Pop Made Me Undateable?
The 3-month rule
What the post-breakup 3-month rule basically means is that all parties previously linked must wait three months before dating again. The reason for this societal dictation is to give the people involved a breather, some lead time, maybe a little room for forgiveness.
A little snag
While we might understand the reason for the 3-month rule, it has no scientific basis whatsoever. Everyone moves on at different times; some people even start to move on while the relationship is still technically in play. Others feel differently at different capacities and there is no one-size-fits-all when it comes to loving (and unloving).
The 3-month rule is a dictation of society based on what it has deemed acceptable and decent. It's a rule plenty of people expect, but only when they're the ones not yet successfully on the rebound.
RELATED: We Asked People About Their Relationship Deal Breakers
So how do you gauge it?
It's immature AF, but—if we had the choice—we'd choose to move on first. We don't want to be the one pinning, the one crying or the one still unhappy because someone we thought would be in our lives for life no longer is.  There's a succession of snaps when a breakup occurs: sadness, anger, regret, pride.
But there is no timeline to moving on; it isn't some competition you can fake with enhancement drugs (AKA a hot new revenge bod) or practice (AKA a slew of hot new rebounds). And while these things—going out, going to the gym, meeting new people, getting drunk—might help, you'll never be a winner if you still feel like you're running a marathon.
It's that feeling of relief you're looking for as you cross the finish line; don't waste your energy watching the clock tick on. Wait for that gasp of breath you can finally take in completely, wait for your lungs to fill with air and feel your heart finally start to settle.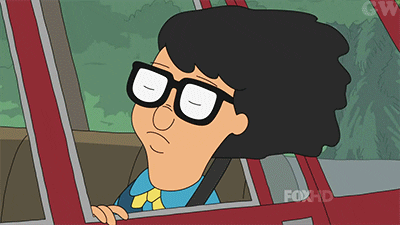 RELATED:I Might Be Single for Life and I'm Okay With It
And when you do feel all that, like you can finally stop running or even chasing for something, you'll be glad of the outcome—no matter what that outcome is. First or second, it won't matter, because you finished and you survived.
Who the fuck cares if you came a few seconds after? The rewards are all the same.
Art Alexandra Lara