Read Time:
3
minutes
That pressure of escape rooms? It is sorely missed
Isn't it ironic how we used to pay to be locked inside escape rooms with a few friends? All are tasked to escape it. We would have to figure out clue after clue? With the added pressure of a time limit upon us, and to what end goal? A photo that proudly (and literally) says, "We escaped!"
That situation is basically our life now, but it's admittedly way less fun. We're locked in, sure, but the ability to freely walk out isn't really up to us—and even when we need to head out, we're still in a uniform.
So, you know what? It's time to take back that joy that Escape Rooms used to give us. It's time to feel like our time is our time again. With GOMO, it's all about innovating the ways in which we do things and making things simple yet worthwhile, whether this be in how we consume and access internet, partake in events or—in this case—escape the illusive (digital) escape room.
RELATED: Spotify Halloween Playlists to Set the Halloween Mood
Escape game rooms from Breakout Philippines, customized by Go Play Manila and hosted by GOMO,  take the fun of Escape Rooms to your safety of your home. Navigate a 360-degree view, investigate all the corners and look into every nook available to get out of there—before the time runs out, as usual, of course. And the rooms available? Let's just say: creepy.
Room 13
You and your friends end up in a motel because your ever-reliable car breaks down in the middle of nowhere. Soon enough, an uneasy feeling spreads among you and your friends, and you all agree to get out as soon as you can. Except you can't, because someone's locked you in from the outside.
Cue panic.
The Diner
Your friend, on top of everything that's already going on in your life, has been missing for the past two weeks. And when he finally shows up, it's because he asks you to meet him at a diner because he needs your help.
When you enter the diner, the server gives you a plate of food, saying your friend ordered it for you ahead and that you should wait for him. As you eat, you start to feel dizzy and the next thing you know, you're waking up to an empty diner and a note that thanks you for your service. It says everyone will be back and ready for you in 45 minutes.
You are living the life as an undercover agent, currently in a bar that doubles as a drug syndicate's base of operations. You're about to uncover who handles the whole thing. But while you're in the VIP room (because that's how you roll), an anonymous tip gives you off to the gang.
You're roughed up and beaten and locked in the backroom. When you finally come back to your senses, the boss is just about to come in for you.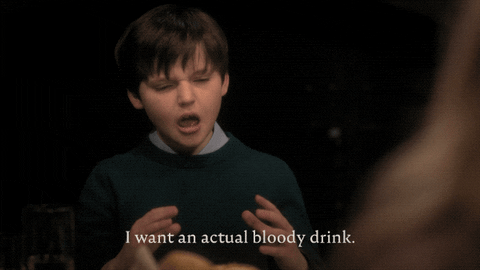 Imagine you're a famous celebrity with thousands of people laying claim on being your number 1 fan—except one of them is a little crazy about it and sends you detailed letters that endanger your life.
As you head outside your dressing room, the lights suddenly go off and you are locked in. That crazed fan has left you another note: You must identify him by name or he'll have your life.
RELATED: 10 Makeup Artists to Check out and Follow for Halloween Makeup Inspiration
All the rooms are ready to be explored and broken out of; just head to Shoor to check them out (literally). But the fun doesn't stop there. Because when you're done voluntarily scaring yourself, you can celebrate with the GOMO #WeDontStop 88 Rising Concert.
The exclusive-to-the-Philippines concert kicks off at 8PM and will feature performances from Chung Ha, Joji and NIKI. All you need to do is head over to GOMO's Facebook page to see the livestream.
View this post on Instagram
Want to experience the best? GOMO's introductory package comes in a SIM card (delivered to you for free when you order!) and 25GB of data for just P199—LTE coverage nationwide and 5G-ready. Your MoCreds don't expire, whether you're using them for data, calls or texts. And when the time comes to top up, just access the GOMO app on your phone (available on iOS and Android devices) to make that top-up with your debit card, credit card or GCash account.
Art Matthew Ian Fetalver