We all need a little nudge sometimes, right?
People used to say "fake it till you make it," but we're not here for any of that anymore. We're all for taking genuine steps that will help us feel more confident and comfortable in our own skin—no matter the season, environment or situation.
Learn to say no
Think about it: most of the situations that leave us uncomfortable are the ones we reluctantly agree to. A night out that resulted in you feeling worn out and tired? Probably because you felt like you "had" to go. A vacation you weren't financially prepared for? You likely thought you had no choice and "couldn't" decline.
So learn to say no. Learn to respectfully bow out of situations that you can't wholeheartedly put yourself in. Give yourself that piece; you might be amazed how it allows you walking a little taller.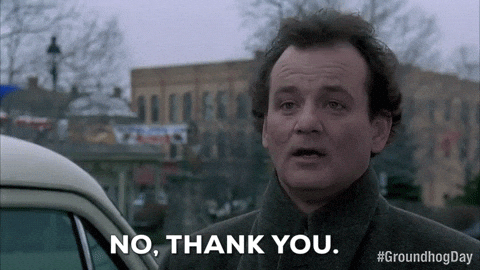 Explore the extensions of your comfort zone
It might seem a little counterintuitive to explore the realms outside of your comfort zone when we just noted learning to say no, but they aren't the same thing.
Exploring the space outside of your day-to-day doesn't mean being a yes-person. It means exploring that one hobby that keeps popping up in your mind, or going to see a movie by yourself. It means trying out the one thing that you think could bring you happiness—and might be the one thing you thank yourself for down the road.
Be proud of the small things
You finished a report? Congratulations! Passed a test you were dreading? Great job! Made yourself lunch instead of buying fast food? Pat yourself on the back!
Somehow, society has learned to only celebrate and put emphasis on the big things—being an honor student, getting promoted, landing a multi-million client. But if those are the only things we watch out for, are we giving ourselves enough opportunities to celebrate and be proud of ourselves? Not really.
So start paying attention to the little things you do. Start thanking yourself for making your bed, shooting a killer selfie, allowing yourself to be pampered. Start feeling pride in the fact that you could have answered back at someone, and chose peace.
Accept that it's okay to be wrong
So you tried something and it didn't work out, that doesn't mean the end of the world—don't let it get you down too much. Remember that everyone makes mistakes, and it's the best way to learn. One decision doesn't define you or what you're capable of.
That said, don't forget to take accountability, either. Don't tuck in your tail and hope everything will go away and get right on its own. When something goes wrong, do what you can to make it right. Because one wrong turn doesn't mean you have to be lost forever.
Put yourself together
This might be a little generic, but don't we all feel a little better when we look better?
We don't mean having to follow the latest trends or purchasing the hottest luxury item. We only mean to take some effort in making sure you look put together in your own eyes. If you don't like how a shirt fits or how you smell at the end of the day, take the necessary steps to address it! All that means is trying on a different size or using a product that will have you smelling good throughout the day.
The AXE Jungle Fresh is the latest in the market that will leave you fresh all day—without breaking the bank. The AXE Jungle Fresh integrates Forest Wood and Amber with the brand's Dual Action Technology, busting odor-causing bacteria and leaving you with that long-lasting scent for up to 48 hours. Experience #TheNewAXEEffect, be #IrresistiblyUntamed and feel that confidence level up!
We don't settle for less, and we don't like faking anything. We want to feel good, look good and smell good—genuinely.
The all new AXE Jungle Fresh is available for purchase in Watsons and online stores nationwide. Check out the AXE Facebook page to learn more and be #IrresistiblyUntamed!
Art Macky Arquilla