Kissing After A Blowjob: Decent Or Disgusting??
There are a lot of ways to call the deed of a woman or man getting up close and personal with a guy's privates: going down, fellating someone, giving a blowjob, going downtown—the list goes on and on. But just as you might want to call it one thing while someone else calls it another, your head-giving habits might be different, too.
We sat with some people and asked if they thought kissing after a blowjob was acceptable or not. Do you think it's gross? Why/why not? Do you do it? Have you ever kissed after giving or receiving a blowjob? Did it turn into a makeout? What's the normal protocol?
Now this may not be the be-all and end-all survey on the subject, but I'm pretty thrilled with the results.
RELATED: The Stigma On Sex Toys And Why It Should End
First, a look at our focus group:
A total of 40 people joined us on this little quest for bedroom truth. Out of them, 36 had blowjob experience, whether that meant giving head or receiving head. Then there were the 4 that had never touched mouth to dick or dick to mouth.
Out of the 36 with experience, 18 were exclusively receivers and 8 were exclusively givers. Then there were the 10 individuals who have had the luck to experience receiving and giving.
RELATED:How To Really Take Care of Your Vagina
We didn't ask about age or gender because why does it matter?
Second, did they think it's okay to kiss after a blowjob?
37 said yes, 3 said no. Those three that said no had never gone down on a boy.
Third, the specifics:
Because we all have our preferences, this is where things get a little messy. Most people agreed that it was okay to kiss any time, others had disclaimers like no penetration, no cum, only when it's a serious relationship and after some water has been consumed or the time has passed.
Then there was this one winner: "If she's nice enough to give you a blowjob, she deserves to be kissed any time she wants."
RELATED: Does Size Really Matter?
Technically speaking, I couldn't find anything medically wrong about kissing after a blowjob. If the privates are properly washed and the blowjob-giver isn't sick, then there's nothing more unhygienic about kissing after the deed than when we're talking about a normal momol session.
And while we're on the topic, the same goes for kissing after cunnilingus. If someone is down on some lady parts getting friendly and wants to kiss their partner afterward, there is no problem—hygienically-speaking.
When it boils down to it, it really just becomes dependent on preference, especially when it comes to the literal taste and (as it sometimes becomes the case) smell.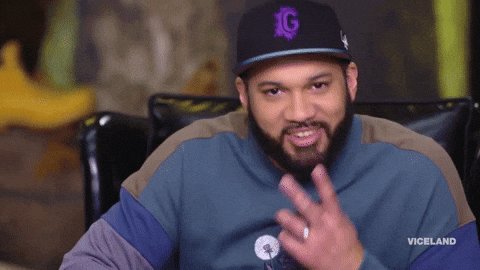 Sorry, was this too much information? Honestly though, there's no such thing as TMI when it comes to sex ed. #StayInformed
Art Alexandra Lara