Read Time:
3
minutes
A resume is your first impression; make it count!
When you're a fresh-eyed graduate, you know that the world is yours to explore. There are basically endless possibilities in front of you; you have the option to follow a career in your degree, you can deviate or you can start up something on your own. But when you choose the corporate path—which most of us do—you need to understand that you are not some special little thing.
And even if you've got some experience under your belt, you only really have a few things to leverage on. Remember that there is one place where the playing field levels a little more evenly and this is on the desk of a hiring manager.
Let all that sink in. Your degree and your university may get you some attention, but you've yet to prove yourself. Your battle scars from the workforce are only scars until you prove you've learned something from them. So keep in mind that first impressions—AKA your resume—still holds quite power.
RELATED: 3 Essential Things I'd Tell My New-to-the-Workforce Self
What stays
What goes into your resume actually depends on what stage you are in your career, primarily because it depends on what you can put in there. If you're fresh from marching your college graduation and your degree is the biggest thing you can highlight, then highlight it. Slap on your academic achievements, the papers you've written for your professors, the organizations that you've joined and the seminars that you attended (even if it was mandatory). Naturally, add on the awards and recognitions, too.
On the other hand, if you have some actual work experience under your belt, then the tasks you were entrusted with should be the bulk of your resume. Your position and your company then become the biggest factors to add in the equation.
But here are the non-negotiables, no matter what spot you're in: your name, your contact details, your work history, your character references and your educational attainment.
What goes bye-bye
Again, this depends on where you are in your career. If your eye bags can attest to the hours you've spent in an office, then you can ditch those college seminars that you don't even recall. You can also ditch the political organizations you were a mere member of, as well as any soft skills like organization and being punctual.
But always—always—keep the following out: a non-professional sounding email address, personal data that isn't your bio (religion and sexual orientation, for example) and anything unrelated to the field you're trying to get into.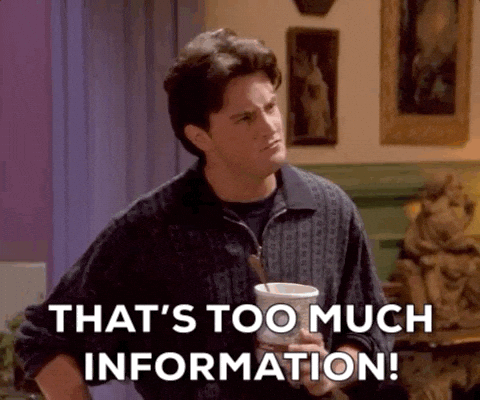 How to lay it out
Like with most things, the most important aspects of you should be up top on your resume—and this tends to mean that you should make things chronological. After your personal data is your work experience and then your education.
Your resume needs to be reader-friendly, but this doesn't mean it has to be boring. Work with a vertical framework, but add columns to make it more fun and interesting. That said, don't add too many shapes and colors because this gets confusing and time consuming to understand.
On the other hand, if you're applying for a more creative job—like a graphic designer or artist—then you can go all out, as long as the necessary information still gets across.
RELATED: Successful People Get Real About Money Mistakes They Made in Their Early 20s
And one last piece of advice: sending out your resume isn't a one-size fits all; make sure to curate your details to the industry that you're applying for as much as you can. Change your work objective and highlight a different set of skills when appropriate.
PS: Don't forget to bring a print out of your resume, okay?
Art Alexandra Lara
Image Twitter/Magalie Noebes