When you call on technology for help, it answers with some productivity apps
As a millennial, technology was always part of my education. I remember being in grade school and being taught how to work a computer, being tested on how quickly I could type and if I memorized the keyboard. In high school, it was simple web design and making presentations move. At college, it was about a software that could project and manipulate whatever data my professor shared on screen.
By the time I was working, I saw my school and university upgrade their computer rooms. I read about the issuance of tablets instead of books. But as much as all generations have learned to rely on technology, the complete shift to online education was new to us.
RELATED: The Kids Are (Not) Alright: How Gen Z Is Coping With Anxiety During a Health Crisis
Nevertheless, our students have learned to rise. With a little ingenuity and a lot of help from some productivity apps.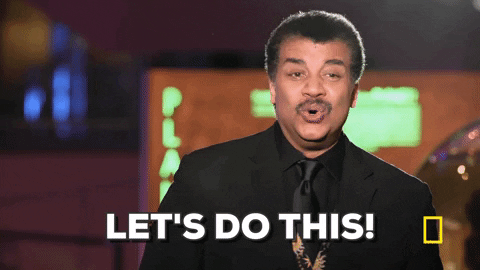 Canvas Student
While educators have their choice of platforms, majority of the students we spoke to have a growing preference for Canvas Students. It's a platform that allows teachers to upload new course work, upload supplementary videos, send messages and take exams. Students likewise get notifications of anything new, much like a messaging app, as well as view their grades, submit their assignments and keep track of everything with an in-app calendar.
It might seem a little more frivolous, but org work and presentations are still a feature in a student's life—and Canva is great for people that aren't too knowledgeable on Photoshop. The app gives you access to design templates and photos to use for title cards, presentations and even social media posters.
And with the surplus of content nowadays, everyone—even students—need to find ways to stand out.
When everyone from teachers to classmates and groupmates all use different devices, it can get difficult to share material that you personally save on your gadget. SHAREit is the quick fix to this, as it allows users to transfer video, music, files and even apps from one device to another, whether you're on Android, iOS, PC or Mac.
If you're the type of person that prefers to have all of his or her or their lecture notes in one place, CombinePDF might be your best friend. The platform allows you to combine as many as 20 PDF files into one document, as well as drag and drop file blocks to change the order. When you're good, all you have to do is click the "combine" button and you're good to go.
RELATED: In the New Normal, We Register to Vote: A Guide for First-Time Voters in the Philippines
While the likes of Google Sheets and Microsoft Excel have features that allow us to create diagrams, tables, pie charts and the like, Draw.io offers a relatively easier way to get our data together. Choose from pre-made diagram charts, check out which one will best visually represent your information and input your data! You'll have the option to play around with shapes, colors and pointers along the way, too.
School life is hard—especially now—but there are ways to make it easier. Productivity apps? Definitely something to look into and cash in on.
Art Matthew Ian Fetalver