Read Time:
6
minutes
Aren't you tired of being perfect? Don't you just want to go crazy?
It's 2021 and the existence of private Twitters and finstas are kind of a social media staple. Their common unique selling point? The only aspect curated in those accounts is your followers list, composed of the only people who are allowed to see what goes on in there, are the most trusted and treasured people in your life.
In this age of hyper-curated Instagram feeds and poetically crafted Twitter accounts, a lot of us have to keep up with our online images. When we post about the food that we eat, the clothes that we wear and the musings we have in mind, we've made it a point to make everything presentable. At times, at the cost of our authenticity. 
But admit it, being so careful about what you post can get tiring (read: exhausting). There are feelings that you just need to let out, raw and unhinged, so you can get over them and push them out of your system. Sometimes you need to rant about a conversation you had or show your friends a cute puppy you saw without letting the whole world know that you went out. To make sure that what goes on in our heads is valid and normal, we need the reaction of a like-minded audience we can cherry pick ourselves.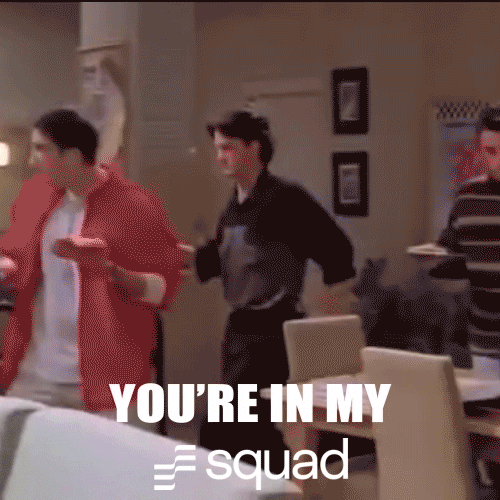 RELATED: Clubhouse: Here's What You Need to Know About the Invite-Only App
But of course, along with the pleasure of broadcasting our unfiltered thoughts to an audience, there are cons, just like diaries with faulty locks or the very existence of our cringe-worthy Facebook statuses from a decade ago. We asked seven Gen Z-ers to weigh in on the pros and cons of private Twitters and finstas.
Rachelle, 16
Private Twitter and finsta user for two years
The pros: One of the pros of having a finsta [or private Twitter] is you can be more open about your emotions or content without having to fret if your posts are appropriate to the public eye. Personally, I think a lot of people make private accounts to have some sort of freedom, since a lot of people today, especially Gen Z, use social media to cope.
The cons: The cons that I see with having a finsta or private Twitter is that it's still the internet, this can cause oversharing or crossing the line on what you can share on social media. This can lead to cyberbullying if someone leaks or snitches on your account. I think personally the cons of oversharing on the internet is people can easily manipulate your words or posts and this can impact you your mental health.
Chin, 19
Private Twitter user for two years
The pros: One is that it can relieve the frustration because here, you can shout all your feelings into the void with little to no threat of it backfiring! It's also an outlet for NSFW content and similar stuff that's too risky or kalat for the public account. You can select the people whom you share your tweets or posts with and it's fun din sometimes na maging anonymous!
The cons: It's also unhealthy to just shout all your frustrations to the void instead of trying to resolve them. Sa private Twitters or finstas kasi, parang mind your own business lang. So for example, kung mag-post ka ng something na medyo mali or offensive, di ka rin nache-check.
Gia, 19
Finsta user for one year
The pros: I can post whatever I want without obsessing over what others might think of it, or if my idols or the IG moms that follow me would judge me for it. I also post things that are personal that I can share to the trusted people who follow me. It's kind of a safe space.
The cons: I'm not sure if it's necessarily a con because making a finsta could be for a lot of different reasons, but I feel like the whole, "This wasn't okay enough to post on main" aspect of it kind of reinforces my personal fear of how others view me on social media. There are always negative effects when it comes to obsessing over the life and self image that you curate online.
Lia, 19
Finsta user for five years
The pros: A big pro of having a finsta is not being worried about how your family might react when they see your posts or stories. It's really awkward to explain to a tita who tries to interrogate you about nightly trips with your friends—that your parents don't know of— during a big family gathering.
The cons: The one con I discovered is when you're friends with someone without a private account and you have to tag their main [public] if you want them to see the post. It's very risky, but that's just about it. I haven't discovered or experienced any cons with using a [finsta]. I've always treated it as a little digital scrapbook that doesn't follow any aesthetic look. It's always just photos of what I was doing at that very moment.
Marielle, 21
Private Twitter and Finsta user for five years
The pros: On private Twitters, you post things just for you and the people you actually care about. It's your space to show all your unedited, imperfect sides without any judgement. And for me, it's just become a great support system from my closest friends. Like when the public timeline gets frustrating, I just log into private Twitter and scroll through a feed filled with posts from my favorite people.
The cons: I think it gives people an excuse to just be unhinged all they want without regard for the consequences. Like yes, it's your place to be "unfiltered" but that does not mean you can use it for your unnecessary hate, problematic views or possibly triggering content. It becomes an extension to indulge yourself in a mindset that is pretty concerning.
Adele, 21 
Finsta user for nine months
The pros: You don't have to customize your posts and stories every time for certain people or for followers only. I can post the "unfiltered me" because I only allow…trusted friends to follow me or follow back on finsta. 
The cons: Many people are really chismosas. Once your other friends tag your finsta, follow requests come through! Clearly, they are curious about the kalat you're hiding! There are snitches, too! I usually accept friends who have [finstas]. Sometimes, I find out that my close friends and I have fellow followers who tell on us, breaking the purpose of the finsta!
Candy, 21
Private Twitter and Finsta user for four years 
The pros: In these accounts, I can be as candid as I want when it comes to my feelings. I can also be picky when it comes to who I want to follow and who would follow me, so here's less judgement as it's more intimate and private. I've also become closer with the people I have in the account, since more or less they also follow me using their own private accounts.
The cons: Sometimes, people still use code names while talking about other people, so minsan you think it's you [they're talking about on private], even when it's not. It also makes you wonder if what was shared was too much even for [private Twitter] and people might talk about you behind your back. There's always a fear that someone is screenshotting your tweets. Basically, more on overthinking lang mga cons in my opinion.
RELATED: The Kids Are (Not) Alright: How Gen Z Is Coping With Anxiety During a Health Crisis
Learning from Gen Z, having private Twitters or finstas is a double edged sword. It's the antithesis of the clean-cut, all-things-aesthetic culture we're used to, offering a safe space where we shed all inhibitions and pretenses that our lives are picture perfect. We can get immediate validation from our tribes about our deepest woes or shallow comments. 
But it isn't quite as freeing as it might seem. Questionable and toxic takes can either be left alone to thrive or leaked to strangers and taken out of context. Social media leaves a paper trail and followers screenshot things faster than posts are taken down. 
Though, don't let this scare you from starting a virtual diary. The tradeoff can be small—stepping away from recklessness—if it means catharsis is in your hands.
Art Matthew Fetalver