Read Time:
4
minutes
We're out here busting personality theory myths for your own good; you're welcome
For a big chunk of my life, I considered myself an extrovert until I reached my late teenage years and discovered the sheer *joy* of being alone. I spent hours in my own "wilderness," the safe space where I felt most at ease. I devoted long breaks to solitude in the confines of our university library, peering through bookshelves while perusing another Philosophy reading or writing a blog post. (Folks, that was the peak of tumblr FYI.) I fully embraced it in my early 20s and labeled myself a self-proclaimed introvert. 
Over the weekend, I attended Fête de la Musique, the annual global phenomenon celebrating music in public spaces. A majority of the event was held in Poblacion, where it turned into a full-fledged street party with locals and foreigners alike. While my group of friends were enjoying the animated music and boisterous crowd, I was on the side while my social battery was being depleted for every hour I had to hang around. (If I needed more proof that I was an introvert, this was all I needed.)
RELATED: The Liberating Feeling of Dating Myself
Tales from the Corporate Milieu
Being an introvert in a workplace environment is a whole other thing. At some point after graduation, I worked in corporate for years and I was suddenly very aware of my "weaknesses." For a time, I felt *small* to the point that I was being submissive. I preferred to be a wallflower rather than share and execute (good, actually great) ideas in my head. I was comfortable but, truth be told, I ended up feeling like I was a waste of space.
Until now, I get tongue-tied and find myself praying for eloquence a lot. I dread meeting new people—I'm getting better at it!—and making the occasional small talk. Even taking phone calls makes me a nervous wreck. (PSA: Please text first.)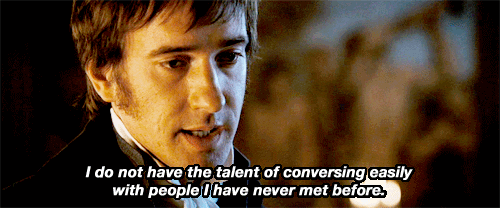 So, how exactly can we flourish as introverts in our day-to-day jobs? Susan Cain, a Wall Street lawyer turned lecturer and author of the New York Times bestseller Quiet: The Power of Introverts in a World That Can't Stop Talking, has some answers. She is also, possibly, the quintessential "voice" of the present-time introvert.
Her TEDx talk from 2016 entitled The Power of Introverts has garnered over nine million views. She shares, "When it comes to creativity and to leadership, we need introverts doing what they do best. The key to maximizing our talents is for us to put ourselves in the zone of stimulation that is right for us." She points out that the bias comes in since our work places are designed for extroverts; being introverts, we can be considered outliers or worse, problem cases. Introverts may often be set aside for leadership roles but are actually more careful and much less likely to take outsized risks.
A key point is solitude as a necessity. She adds, "Solitude is a crucial ingredient often to creativity. Now, of course, this does not mean that we should all stop collaborating—and case in point is Steve Wozniak famously coming together with Steve Jobs to start Apple Computer—but it does mean that solitude matters and that for some people, it is the air that they breathe. And in fact, we have known for centuries about the transcendent power of solitude. It's only recently that we've strangely begun to forget it. If you look at most of the world's major religions, you will find seekers—Moses, Jesus, Buddha, Muhammad—seekers who are going off by themselves alone to the wilderness, where they then have profound epiphanies and revelations that they then bring back to the rest of the community. So, no wilderness, no revelations."
That isn't to say this is absolute; I find myself least distracted in a room full of people—hearing mutters, observing behavior—to realign my thoughts than, let's say, inside my room with just my laptop and a cup of 3-in-1 as companions.
RELATED: Why Living Alone Is Such A Good Idea
Let's Talk Strengths
We make great listeners—am I right? We are gifted with the ability to patiently (and intently!) engage with people in intimate settings. We are masters of empathy and this allows our colleagues to feel acknowledged. Brené Brown, another TEDx alum and research professor who studies shame, courage and vulnerability, shares in her book Dare to Lead: "If we want people to fully show up, to bring their whole selves including their unarmored, whole hearts—so that we can innovate, solve problems,and serve people—we have to be vigilant about creating a culture in which people feel safe, seen, heard and respected."
We prefer to not be in the spotlight and I am not romanticizing being "set aside." We humbly pass up opportunities for attention by celebrating our team's successes—instead of our own. This does not equate to being passive or letting others trample on our ideas. As peacemakers, we are also less likely to confront and dive into conflict but we still have a great, protruding sense of strong will. The space being created for introverts allows each of us to step into our own responsibilities and roles freely with our own unique (leadership) positions.
Show Up
A plea: Don't limit yourself to your character type. It's about finding the right balance, finding your strengths and bringing them to the table. Half of the work is just showing up and you're done. We were, after all, made to co-exist in a community—even if that means having to immerse yourself in isolation (and recharge at a book store or coffee shop to claim your sanity back).
Guard your space and reserve your energy for moments that matter but acknowledge your being. Susan Cain ended her talk perfectly: "The world needs you and it needs the things you carry." That includes your work ethics, principles and environment.
Be part of the Quiet Revolution and get resources to unlock your power as an introvert.
Art Alexandra Lara