Cue Alanis Morissette's Ironic
The jury's still out on whether or not it was a good deal for us Filipinos when the Spaniards and Americans took control of our lands, but there's no changing the past now. Despite whatever debate point you might have, there's no denying that we still need a little help now and again (as do other countries, we know). And well, there's just a little something to learn about Pinoy pride from foreigners.
https://giphy.com/gifs/john-michael-higgins-YFjexjZwXVvbO
RELATED: The Problem With Pinoy TV Shows
| | |
| --- | --- |
| What they did: | What we did: |
| When Yolanda destroyed our shores, foreign aid came in the form of almost $900 million. | We pointed fingers when accountability came into question. Where did those billions go? |
Speaking of—
| | |
| --- | --- |
| What they did: | What we did: |
| Went on-ground to help the victims. | Just the opposite. |
| | |
| --- | --- |
| What they did: | What we did: |
| Turned Charice Pempengo into an international star. | Crowned Sam Concepcion the winner of Little Big Star. |
| | |
RELATED: Pinoy Culture: Why Do We Smart Shame?
To be fair though, we accepted Jake Zyrus and Sam did have charm on stage (AKA we should never underestimate the power of the fangirls).
| | |
| --- | --- |
| What they did: | What we did: |
| Started a passion project called Ugnayan sa Poblacion to promote local and foreign collaborations in art. | Memorized the paintings of Vincent van Gogh, Pablo Picasso and Leonardo da Vinci, but can't name a Juan Luna piece other than Spolarium. |
Ugnayan sa Poblacion puts French and Filipino artists together to collaborate on artistic performances, live mural exhibitions and paintings. The experience searches for local talent, fosters partnerships and opens doors for anyone wanting to learn about, see and try their hand at art.
RELATED: The New Sound of Pinoy Hip Hop and R&B
| | |
| --- | --- |
| What they did: | What we did: |
| Recognized Birdshot for its production, acting and overall message. | Waited until the movie was on Netflix. |
Image via Trailer Addict
| | |
| --- | --- |
| What they did: | What we do: |
| Used Filipino indigenous patterns on products and merchandise. | Buy fast fashion (H&M, Forever 21, Mango and Zara). |
| | |
| --- | --- |
| What they did: | What we do: |
| Embraced the Barong Tagalog. | Wear suits to weddings and important functions. |
RELATED: The Future Is Female (in the Philippines, so Was the Past)
| | |
| --- | --- |
| What they did: | What we do: |
| Included Filipino courses in French universities and Australian high schools. | Read English versions of Noli and El Fili because it's easier to understand. |
Granted, no one is perfect and the portrayal of Filipinos in international media is far from ideal (or correct). On the other hand, no one defends a Filipino better and harder than a fellow Pinoy; no one more proud than a kababayan.
But hey, support your own and try to make them a priority. And if it's just a matter of choosing a local film over a foreign one and buying a pamaypay instead of a Spanish fan, then what's your excuse?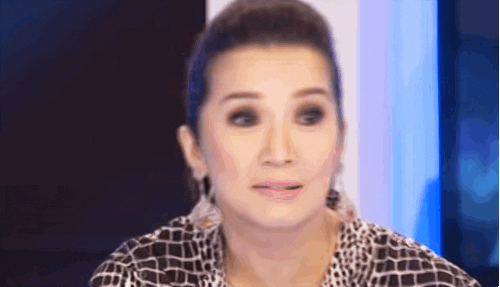 Art Alexandra Lara