Read Time:
4
minutes
These lead characters challenged stereotypes and paved the way for change in popular media 
Media has the ability to inform and influence its audience. It has the potential to reach out to underrepresented members of society and make them visible. Through the years, these notable television series broke stereotypes and redefined representation to disrupt harmful tropes and, ultimately, pave way for progress. Remember these shows?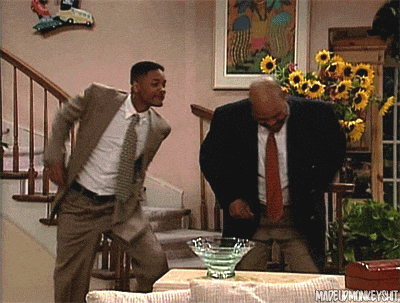 The Fresh Prince of Bel-Air
In the '90s, Will Smith reached out to a young generation of African Americans in the hit sitcom The Fresh Prince of Bel-Air, which dutifully challenged societal prejudices ingrained upon them. Loosely based on his life, the streetwise teen from Philadelphia moved to upscale California to be with his Uncle Phil and Aunt Vivian who come from affluence. (They had an actual British butler named Geoffrey.) It presented a new class of black characters on film and television who were then portrayed as "ghetto," criminals and, in essence, poor. The topics which they discussed ranged from racism, family values, police brutality to rape.
An iconic scene left the audience in tears where his absentee father returned after 14 years of being AWOL and quickly exited when Will let his guard down. The episode Papa's Got A New Excuse—reportedly based on his real-life childhood—was an introduction to the type of actor Will Smith is. (If the scene in I Am Legend, where his dog dies, doesn't bring you to tears then you may just be heartless.)
Gilmore Girls
Considered a feminist show from the early '00s, Gilmore Girls highlighted the one-of-a-kind mother-daughter relationship between Lorelai and Rory Gilmore. At the age of 16, she raised her child apart from her well-to-do family in the fictional town of Stars Hollow. Lorelai refused to ask for help and made both ends meet for her bookworm, straight-A student child who dreamed of getting into Harvard. The popular series was one of the first shows on American television, which conveyed teenage pregnancy in this light.
It celebrated strong, independent female roles—fueled by caffeine—whose relationship was never overshadowed by their occasional on-and-off affairs. (Luke Danes forever!) Let's not forget Rory's best friend Lane Kim who comes from an orthodox Christian Korean family. She grew up in a repressed household and figured out life outside of her bubble. I bawled after seven seasons of Gilmore Girls, it felt like I lost a limb.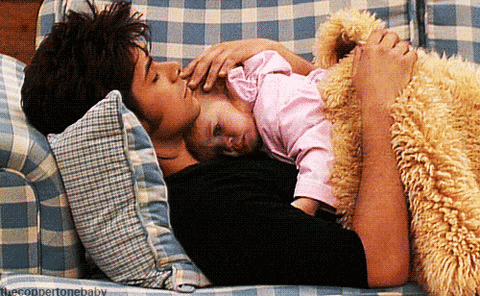 Full House
Full House displayed the evolution of the quintessential American family portrayed on television in the '80s. It veered away from the stereotypical nuclear family. The non-traditional family featured single father Danny Tanner—whose wife died in a tragic car crash—and his best friends Joey and Jesse who help him care for his three daughters. 
This is a stark contrast between earlier model families, which solely consist of a breadwinning husband, a submissive housewife and obedient children. It helped people reimagine what a family could and should look like. This even opened doors to conversations on same-gender parents. I actually learned more about life and love from eight seasons of Full House than four years in university.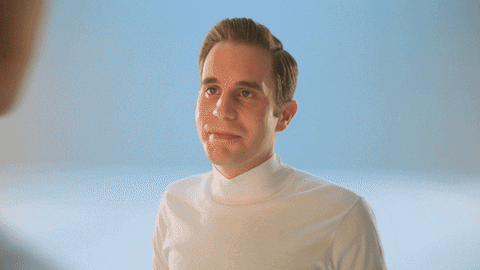 The Politician
Ryan Murphy's recent hit series—a surprising hybrid between Glee and a Wes Anderson film—is his finest work yet, next to American Horror Story that is. Payton Hobart (Ben Platt) believes that he's destined to be the president of the United States and is adamant on making this dream a reality; his ambition won't stop at anything.
The Politician ushers in a new era of bisexuality with its protagonist who is seen in relationships with both men and women. Adding to its stellar cast is newcomer and trans non-binary actor Theo Germaine. In an interview with Pink News, Platt shared, "I think it's really important that Ryan has portrayed this utopian society that hopefully we're headed towards where everybody falls somewhere along the spectrum of sexuality, everyone's a little bit queer, and no one feels the need to discuss it or label it."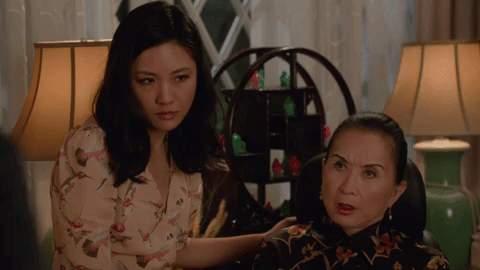 Fresh Off The Boat
Fresh Off The Boat premiered in 2015 and became the first U.S. television sitcom on network primetime starring an Asian-American family in over 20 years. It stars Constance Wu from Crazy Rich Asians, a transcendental film in Hollywood with an all-Asian cast and an Asian-American lead—the first in 25 years.
It is inspired by the life of chief and food personality Eddie Huang. The immigrant Taiwanese family adjusts to the reality of living in the US in the 1990s. It depicts the realities of an Asian-American home, relatable to an underrepresented group in society. Its critical success paved the way for inclusion in the industry.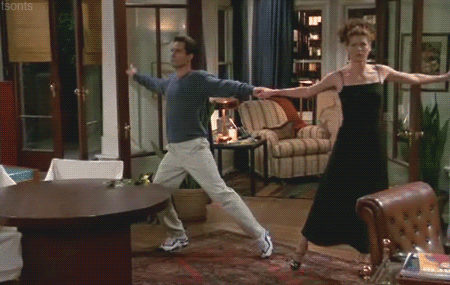 Will & Grace
Will Truman and Grace Adler are college sweethearts turned platonic best friends-almost-soulmates. Let's not forget the flamboyant Jack McFarland and sassy Karen Walker. The widely popular rebooted comedy series from the '90s was heralded for its positive portrayal of gay characters in conventional spaces for the mainstream audience. In 1998, it was launched as the first program to have an openly gay character as the lead on primetime television. This opened doors for conversations on homosexuality, paving way for shows in the future.
Any of your favorites we're missing? Leave it in the comments below!
Art Alexandra Lara