Read Time:
2
minutes
#SorryNotSorry, I don't like the beach
I've lived in the Philippines my entire life. I know how important the beach is to 90 percent of my fellow Filipinos and I know that foreigners flock to our shores to feel that we're-almost-on-the-equator heat against their backs and the powder-like sand between their toes—but I for the life of me have never really understood why.
Ever since my parents let their reigns a little loose and allowed me to go out of town with friends, it's always been a trip to the beach. Whether that meant a few hours on the road or a plane ride to a different island, my feeble suggestions of going somewhere cooler were never really heard.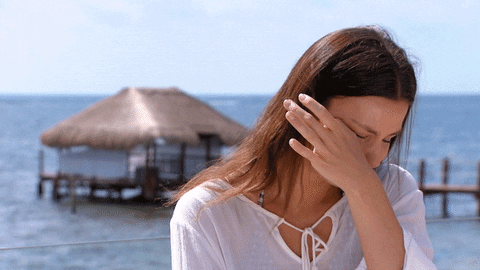 RELATED: The Thing About "It" Summer Destinations
I'm used to it by now. But because people seem to never get tired of asking me why I don't like the beach (like it's some sort of crime and I'm defending myself in front of a judge), here you all go:
I don't like the beach because I can't swim
Let's just get this piece of information out there: I don't know how to swim. This means that all beach activities are a no-no, unless I'm allowed to wear a life vest. This also means that I cannot snorkel and just wade around the water like my friends who jump off boats do.
Sorry, friends, I'm just going to waddle myself down the ladder, stick my head on the surface of the water in the hopes that some fish swim shallow and float around.
The heat and salt water makes me itchy
You know how people talk about the waves calming them and how the vastness of the ocean is a daunting yet relaxing view? How they say the sun beating down against them is a welcome struggle and how the sea breeze is therapeutic in all its salty glory?
All this, to me, is bullshit. I get rashes from the salt in the water and the sun burns me up to an uncomfortable and painful crisp. So to avoid all this unnecessary pain, you'll find me in the careful shade of a palm tree—strategically moving with its shadow—throughout the day.
https://giphy.com/gifs/selena-gomez-gif-el-rey-leon-buzzlightyear-rI6RogmLPC61a
RELATED: Getting Older Has Made Me Wiser But Surprisingly Less Confident
Swimsuits are annoying
Not to sound at all like I'm not comfortable with my body, but there are things that I just don't like to show. We're all different, but I stand at 5-feet-flat and let's just say my curves aren't exactly proportional to my height. I need support and I need coverage, which is hard to come by, and I just don't have the shopping energy to look for something that will fulfill my needs.
You might say, "Just show it off! It's the beach! No one will care!" Well, thank you for your opinion, but I care.
RELATED: Advocating for Body Positivity Is Easy but Living It out Is Hard
It's hot all the time?? 
But really, it's just this: Why would I vacation somewhere hot when it's hot all the fucking time already? Vacation is a break. I just don't think swapping city heat for beach heat is different.
Give me actual-jacket-weather anytime.
If I'm being real though, I actually don't mind the beach in the evenings. I can cool down beside a campfire on the sand with a drink in hand and be completely satisfied. Just don't get me wet.
Art Alexandra Lara