I guess nutrition really is the heart of a healthy lifestyle
On March 2, 2019, NT Summer Equinox officially kicked off its second year with an afternoon on wellness and nutrition. Led by Nikki Torres and guest speaker Mirabai (The Healthy Pinay), the rest of the attendees and I were spoiled to good (read: healthy) food, meal prep tips and some genuine insight into the world of fitness.
A small community was formed over the weekend—but I'm willing to share a few of our secrets.
You can't feel like shit and claim to be the shit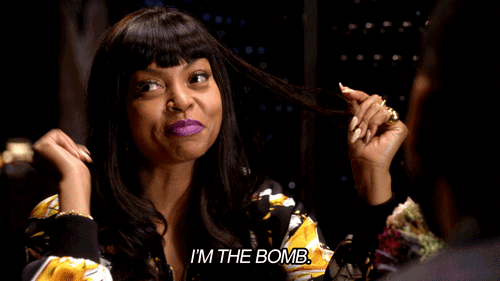 RELATED: Why We're Jumping On The Fitness Train With NT Summer Equinox This Year
The world is all about body positivity now, but you cannot claim to be the shit while you feel like shit. Being positive about who you are and how you look is not the same as raising your hands in the air and settling for the way you are.
The goal is not to look like we're 18-year-olds with bullet-fast metabolisms, but it is about being better.
Don't forget the fiber
It's important to consider your macros—your fat intake, the carbs and the protein—but never forget your fiber. It's good for our digestive systems, yes, but it also helps you feel fuller for a longer period of time.
A little is better than nothing
Not all of us can be 100 percent all the time. Sometimes we'll want to do weights on top of cardio; other times we'll only be able to muster up enough energy for a yoga class or even just a walk down the street after dinner. Either way, a little movement is better than nothing and we shouldn't feel bad for not sticking to our workout schedules.
RELATED: Do You Give A Shit About Your Shit?
It's important to have a yang (something that exhausts us), a yin (something light), a middle ground and the flexibility to exercise at whatever capacity we're able to.
Habits, habits, habits
Sleep is vital and so are meal times. Ideally, we get seven or eight hours of sleep at night and eat heavy meals at least four hours after the other. But work gets in the way sometimes and we don't have the freedom to eat when we "should."
But forming the right habits is more than the things that are hard to take control of. It's in setting aside three minutes in the afternoon to take a calming walk down the office and giving yourself a day of rest in between your HIIT sessions.
Environment matters
Literally, where you are matters. It depends on the person, but not everyone can live in peace when their place is a mess and the city is great, but sometimes you don't need the sound of an ambulance to put you to sleep.
Where you are matters.
Food can be fun
As a person who lives on fast food on the daily (it's bad, but I work in an expensive city with expensive bottled water—let alone actual food), it's hard to appreciate dining as anything more than an activity that splits my day into the first half and the second. But watching Mirabel put together a storm last Saturday proved that food can (and should) be fun. Not to mention the results can be satisfying, delicious and not guilt-ridden.
RELATED: True Self-Love Starts Here: The Importance of Mindfulness
There a lot more in store for NT Summer Equinox Year 2—and we can't wait to keep you in the loop. Summer 2019 is looking pretty bright-eyed to us.
Art Alexandra Lara