A few style tips to help you ease your way into it
This limited edition collaboration between Melissa and FILA is easily one of the most anticipated collabs that dropped this year. Melissa, known for its ultra-girly footwear, gives its signature styles a break to make way for street and contemporary offerings. Serving fun and fresh options with sportswear giant FILA, the collection features sneakers, slides and sandals, and bumbags you'll likely want to get your hands (cause, uh, we did ?).
Melissa Sneaker + FILA
Wear when: You get tired of your basic tennis shoes
Colors: FILA's signature colorway (navy, red & white) against white, gray and clear with two colored shoelace options, and aqua green and peach against white
Price: P4,999
https://giphy.com/gifs/dTuXDaGkYVzMaGkb84
Melissa Slide + FILA
Wear when: On a lazy day but still want to look like you tried
Colors: Pink, navy, aqua green and white
Price: P3,999
Melissa Sandal + FILA
Wear when: You're feeling bold or want to seriously throw it back to the 90s
Colors: Black, white, aqua green and peach, and FILA's signature colors
Price: P4,999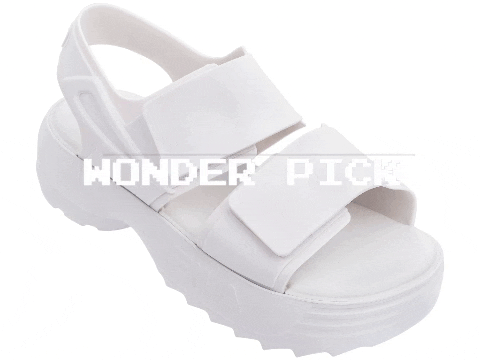 Chunky platforms are made for the summer and a great option for those that want the height of high heels but the comfort of flat shoes. But if we're being honest, it's a bit tricky to pull off. So, here are a few goof-proof style tips:
RELATED: Yes, Dressing Like Cast Members of Little House On The Prairie is Our Current Trend of Choice
Ease your way into the trend and pair it with a dress or cropped pant that falls just above your ankles to balance out the chunkiness. Or, in the spirit of the 90s and all that's current, why not slide into your flatforms with some socks on ??
Melissa Pochete + FILA
Wear when: You wanna go hands-free
Colors: FILA's tri-color palette in navy and white
Price: P4,999
Ready to shop the collection yet? Melissa + FILA limited edition pieces are available in select Melissa and Fila stores, and via www.melissaphilippines.com.
Art Alexandra Lara