Read Time:
3
minutes
We may not have flying cars but Marty McFly's self-lacing Nikes already exist, what's next?
The wearable tech industry has significantly grown throughout the years. Gadgets such as smartwatches, fitness trackers and now air purifiers have turned into common necessities. Its market growth is set to take off as fashion integrates with the digital realm.
The fashion industry has been pushing creative limits lately due to COVID's restrictions. From marionette models to screens for guests, the industry has forced itself to adapt rather quickly in order to survive. Being open-minded is the only option and thinking out of the box is the new standard.
The idea of smart clothing has been around for quite some time. Whether it's influenced by film or general convenience, it's entertaining to think about how far wearable tech could go. When big tech companies collaborate with leading fashion brands, incredible life-changing outcomes are possible.
Here's a list of product collaborations we've got our eyes on:
Nike Adapt
The famous Back to The Future self-lacing Nikes were produced successfully back in 2016. The film certainly set high expectations for the future of sports footwear. Although the replica was created, the shoes weren't exactly for everyday use and its price was not budget-friendly.
Today's version may not look like the film's, but you can fine-tune your fit and customize the lights through the Nike Adapt App. Unlike the pair in the film, these are durable and could actually be worn on a daily basis.
View this post on Instagram
Wearable X
With social distancing as the new norm, we have no choice but to say goodbye to workout classes with our favorite instructors. The NADI X is the first-ever gentle wash, tumble dry yoga teacher. The smart leggings are embedded with sensors that guide you through light vibrations and audio, providing a new level of privacy and convenience.
At first glance, the price may seem a bit much but if you think about it, you'll no longer have to pay for a yoga class ever again. The best part is, it's travel-friendly.
For those who prefer yoga in solitude, this one's for you!
View this post on Instagram
Levi's x Jacquard by Google
The iconic Trucker Jacket just got better with Jacquard. The sensor is a small chip built into the sleeve, which allows you to interact with your phone without touching it. By brushing the cuff in specific motions, you can trigger your camera to take photos, play music, get directions and speak to Google Assistant. Who knew the versatile denim jacket could get any better?
View this post on Instagram
YSL x Jacquard by Google
Jacquard took another classic item by storm with YSL's Cit-E Backpack. The canvas backpack has a minimal design with a smart shoulder strap, which contains the same features as the Levi's Trucker. Jet packs don't exist (yet) but this is as close as it gets. It's impressive how brands are turning our childhood dreams into reality.
Your middle school backpack could never!
View this post on Instagram
Louis Vuitton x Royole
Louis Vuitton's 2020 Cruise Collection debuted its collaboration with Royole Corporation to showcase the world's first handbags with flexible screens. Unfortunately, the bags in the show were just prototypes but they actually worked!
Although the bags can't be purchased, it certainly caught the attention of many. Influencers would have a field day with this in their hands. Fashion week would never hear the end of it.
View this post on Instagram
RELATED: Wonder Wardrobe: In October, It's Alright to Be Excited About Fashion Again
Smart wear has always been an ambitious concept available to those with a higher status. Now that the world has shifted into a digital space, we might see more items in production for the masses. The sky's the limit with creativity, now at an all-time high, along with advancements in technology. The fashion industry always has a few tricks up its sleeve.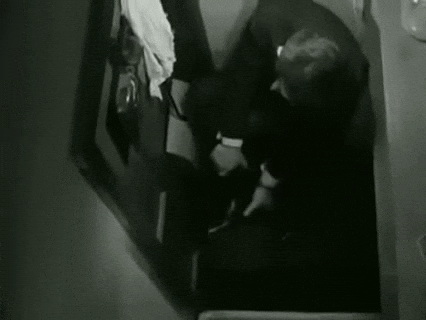 Which childhood fashion piece would you like to see come to life?

Words Marga Sibug
Art Alexandra Lara