Read Time:
2
minutes
Makes you wonder why
You know those gorgeous black and white photos of women all over social media? They say #ChallengeAccepted and #WomenSupportingWomen and "empowerment," but let's get to the reason behind them: they started to raise awareness on femicide, particularly in Turkey.
What is femicide? It's a sex-based hate crime against women, a form of gender-based violence. More particularly, "the intentional killing of females (women or girls) because they are females." In this year alone, some 27 women were murdered in Turkey, with 23 other suspected cases.
RELATED: What Is Violence Against Women?
While it does get to this extreme, it doesn't have to. According to the World Health Organization, 35% of women worldwide experience one form or another of sexual or gender-based violence. Unfortunately, this statistic can increase by up to 80% during times of crisis—the current pandemic and its corresponding lockdown included.
Here in the Philippines, however, that number has surprisingly gone down. At least in the numbers of the Philippine National Police, reported cases of abuse have gone down. As the Philippine Commission on Women reasons this, it's because of limited mobility; the lockdown has made it more difficult to reach authorities and actually report these cases.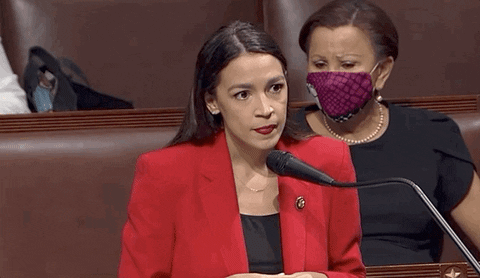 At this point, you should already be uncomfortable—but allow me to heighten the feeling.
According to the Department of Justice, the online exploitation of children has increased 264% during this lockdown. There are stories of family members streaming sexual abuse to paying "customers" online, some aged 11 but the victims are sometimes as young as two years old. Unicef has called our dear country the "global epicenter of the live-stream sexual abuse trade and many of these victims are children."
The authorities are doing what they can; there have been reports of imprisoned violators of Republic Act No. 9208 or the Anti-Trafficking in Persons Act of 2012, RA 10175 or the Cybercrime Prevention Act, RA 9775 or the Anti-Child Pornography Act and RA 7610 or the Anti-Child Abuse Act) as amended by RA 9231—but it's a drop in the bucket and there's so much more work to be done.
What kind of work? The kind of work that involves mass involvement, mass education and mass noise.
It's the kind of work that means brushing up on empathy and knowing how to approach the situation sensitively—but knowing it doesn't just end with you. Because it's also the kind of work that means calling out inappropriate behavior in the work place, the home and even around the table circled by friends and littered with shots of alcohol. It doesn't matter who the victim is and it doesn't matter who the perpetrator is, either.
Disrespect is disrespect. A crime is a crime. Being an asshole is being an asshole. There is not a single way around it.
RELATED: Weird Kinks and Fetishes We're Just Not Sure Of
You can try to do this on your own and hope for the best that those around you follow suit. Or if you have the influence and the reach…well, then. What are you waiting for?
For example, TELUS International Philippines and Plan International went beyond the usual in the time of COVID-19 and arranged online learning sessions for members of their team. The harsh topic? Gender-based violence and the online sexual exploitation of children (not "young women" or "young men"—children).
Sana all.
Art Matthew Ian Fetalver