Read Time:
2
minutes
A detailing of my intimacies with Globe Streamwatch
With technology changing day in and day out, it can sometimes get difficult (and expensive) to keep up. How often do we upgrade our smartphones and personal computers? What acceptable life spans do our tablets and laptops really have? Fortunately, technology has also gotten to the point where it's not necessarily a take-it-or-leave-it deal.
After all, there are streaming devices available left and right; you can turn almost any television set into a smart TV—all you really need is internet connection and an HDMI cable. And thank god, too, because I do not have cable anymore. So, I hooked up with one.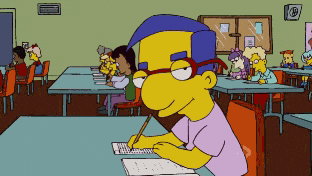 RELATED: Director Carlo Manatad and Rans Rifol Explore Survival and Hope In Kun Maupay Man It Panahon
Getting to know each other
When I first received the Globe Streamwatch device, I knew the set up would be fairly straightforward (though a little tedious). Two wires—one for the power cable and an antenna for cable TV—connects to one device. The HDMI cable, of course, doesn't come with it, but you'll. have to connect one, too.
And then it's a matter of downloading or signing into the apps that are already available. Take your pick from YouTube, iFlix, HBO GO, discovery+ and whatever else. The Globe Streamwatch library became the landscape for our relationship.
The honeymoon phase
I spent some good afternoons with the device, mostly watching reruns of a few favorite classics (hello, Sex and the City) and some new releases I was itching to watch (hi, Adele, why just one night?). When my eyes wanted a break, I switched over to YouTube and just let some music play without having to worry that I was draining my phone's battery.
The Globe Streamwatch device made things easy for me, like most relationships should. The remote was uncomplicated, and it allowed me to switch between apps as quickly as I wanted or cared to. And the Google Assistant voice control? Clear as day. Never will I ever have to type out a title of a show or movie again.
RELATED: Podcasts and Radio Meet in Spotify's Music + Talk Feature
But did it last?
The novelty of finally turning my personal TV into a smart TV has, to put it bluntly, not faded. There's an ease that Globe Streamwatch offers, and I don't see myself parting with it anytime soon. And the best part is, that while some ready-smart television sets are no longer able to download the newest apps or install the latest updates, I can rest easy knowing I likely won't have the same problem.
So, fingers crossed that this is one relationship that will stick.
Learn more about Globe Streamwatch and how to get your own device—for the long weekend and beyond.
Art Macky Arquilla