Disclaimer: From the perspective of a non-fan
From the Academy Award-winning director of Slumdog Millionaire and writer of Love Actually, Yesterday is an homage to the most influential band of all time—by reimagining a world without them. With an abundance of titles which center around the English rock band through the years, the film stands out as a fantasy rom-com that is hinged on The Beatles, with no thorough deep-diving involved—and it works for both fans and non-fans.
Do we really need another film about the Fab Four? For this generation of millennials and Gen Z's, yes. It can (arguably) be a great introduction to the phenomenal English group from Liverpool consisting of John Lennon, Paul McCartney, George Harrison and Ringo Starr. Celebrated as the best-selling music artist worldwide, these larger-than-life performers still grip the hearts of many to this day.
Is this another run-of-the-mill musical biopic? Let me silence your doubts and say no. With the onslaught of contemporary musical biopic movies like recent box office successes, Bohemian Rhapsody and Rocketman, studios are trying their very best to replicate the success of the former. Is it a worthy comparison? Not at all. No drugs, sex and drama—just pure comedy and a succession of (somewhat questionable) live performances. Yesterday is a refreshing take on British humor, which most of the time to me is dreary. I was laughing the entire time, I kid you not. Now, does it merit an Oscar nomination? Maybe not.
Blackout
After a bizarre blackout that mysteriously warps the workings of the universe, Jack Malik (played by Hollywood newcomer Himesh Patel) is left physically disfigured—and also the only person who remembers The Beatles. (I chuckled too much at his friend's response upon his first mention of the band: "The problem with musicians is their encyclopedic knowledge of obscure jokes." It is true.) Other things start disappearing like Coca-Cola and, God forbid, Harry Potter.
After being a complete musical failure his entire "career"—with only a smitten and devoted best friend/manager Ellie (Lily James from Cinderella) as his only fan—he uses this newfound discovery to his advantage. This "one man only" fraud becomes a world-renowned singer-songwriter many thanks to Ed Sheeran (who plays himself). (As much as I adored his music circa 2011, he is as dreary as an actor as I assumed he would be.) Jack does not, at all, enjoy this fame and continues to be a guilt-stricken artiste.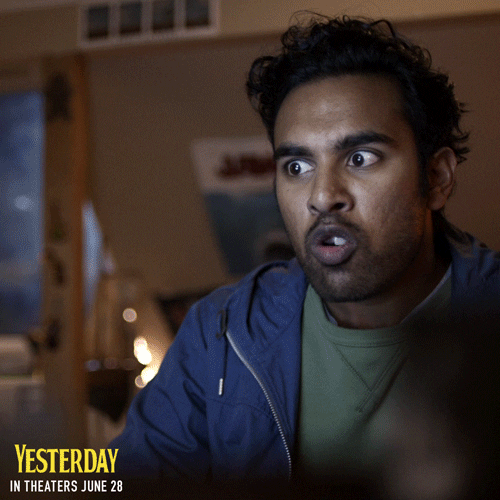 The Covers
Not to sound like a snob (but I will sound like one) but he reminds me of James Blunt (the one-hit wonder). The covers—particularly the slowed down, acoustic singles—were good enough to get me through the film but were honestly forgettable. But I will say this, it did leave me wanting to listen to the originals; I am pretty sure that, in itself, means the movie was a success.
Himesh Patel—though personally looking forward to his ascent in Hollywood—is no Jim Sturgess. If we're talking about vocal performances on The Beatles material, Across the Universe is the clear victor. It was, after all, the soundtrack of my university years. The 2007 release, which received a Golden Globe nom, is a musical romantic drama film featuring songs from The Beatles. (It's worth a watch, promise!)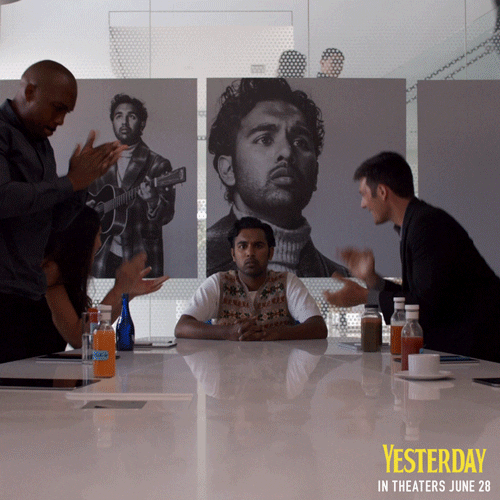 Come Together
Yesterday contains a number of Beatlemania references—Easter Egg hunt anyone?—all which have been ingrained in pop culture (both hardcore fans and non-fans would appreciate.) It is a predictable (love) story—best friends-turned-lovers isn't exactly groundbreaking—but it is thoroughly entertaining. I can personally testify not a single phone screen lit up the entire screening (except for mine, when I needed to take notes—sorry.)
"A world without The Beatles is a world that's infinitely worse." Touché. Regardless of the absence *wink wink* of the legendary group in the entirety of the film, it still parades a world where their songs carry such impact and weight; and perhaps that (and love!) is all we need.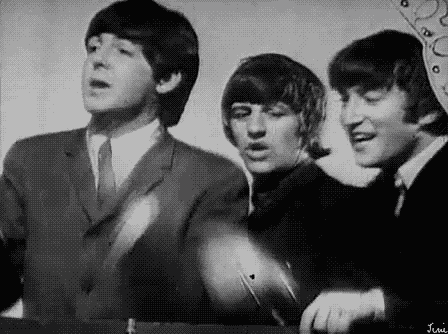 Images United International Pictures
Art Alexandra Lara