Everyone You Know Is Getting Married Or Making Babies
Anyone else hear the clocks ticking?
Imagine this: A friend's engagement on a rooftop forever immortalized by what could be mistaken as professionally-taken photos, lauded by the hundreds of likes, loves and congratulatory comments on social media. Think of this: Your buddy sharing an image of his wife holding her belly with an unnecessary caption thanking God for their bun in the oven. Picture this: A baby's first month chronicled by dozens of photos taken from every possible angle.
Okay, so you don't really have to imagine—because it's happened so often. Seems like every week, someone is announcing an engagement or a pregnancy or sharing a new album full of photos of the first smile/laugh/crawl/step of their child. And then there you are, bingeing a new crime documentary on Netflix as the rest of your peers tick off more and more milestones.
There's nothing like seeing everyone around you officially step into adulthood to remind you of the fact that you haven't made that same step. Sure, you work and yes, you pay bills, but the rest of it seems to be just out of your grasp because—no beating around the bush—you're single AF.
It's hard to remember when all this happened. You lose contact with most people after high school and then after college. And then, quite suddenly, the girl you sat next to in that one class has a ring on her finger. Suddenly, the boy you used to smoke with has a little girl in his arms. And you just ask have to ask yourself: When the hell did everyone decide to grow up?
"You have to admit that part of you is waiting for that smile or spark or introduction that could change your life"
You know the clock is ticking and you know that it would be nice to spend Friday nights beside someone you love. You delight in the idea of planning dates, celebrating anniversaries and maybe even coddling a baby of your own. You have to admit that part of you is waiting for that smile or spark or introduction that could change your life, that you still want an invitation to that grown-up party that society thinks you're too late for.
But at the same time, you can't fully wrap your head around the idea of sharing your life with someone else either; you can't embrace the idea of being responsible for someone else completely. Maybe it's because you know you have things to work on first, maybe it's because you aren't ready to give up the freedom you've learned to embrace, or maybe it's because you've yet to explore that freedom at all. For whatever reason, there's no need to question it.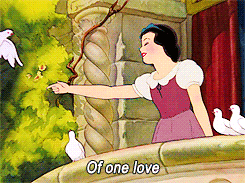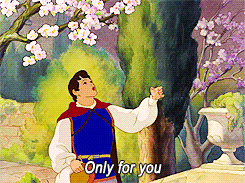 Because you know what? No one is defined by one romantic relationship and the clock that's ticking is only in our heads. Others run, some walk, some stop and smell the roses. And even if you're somewhere in between these people and crawling or jumping your way through life, just let yourself be and let the universe give you points for creativity.
And in case anyone needs any reminding: Relationships that are haphazardly put together and quickly started don't usually end in happily ever after's. And if you're going to waste your time, you're better off wasting it on yourself.
Art Alexandra Lara