Men and Women on The Best Things About Marrying Late
Time's-a-ticking but should you even be worried? We think not
For the past month, I've been traversing my newly established life as an "only child." Both my sister and brother married the same year (sukob whomstv?) leaving me with my doting parents and a promise that we can travel the world if I stay single. (Mom and Dad, I hope you're reading this.)
Yesterday, on top of my newsfeed, was another life highlight from a friend: She recently got engaged—and in Balesin, of all places. An older, naïve version of my self would have immediately wallowed in self-pity, yet all I could feel was a sincere joy. I'm either desensitized by this frequent occurrence or have gotten to a place in my life where a relationship—or the possibility of it—no longer determines my value.
A week before my 27th birthday—with no prospects in all possible multiverses—I've become less "concerned" about my relationship status; after all, I believe that what's meant for me will always be mine.
RELATED: Everyone You Know Is Getting Married Or Making Babies
Waithood
I am not alone. This is a global phenomenon called "waithood," a prolonged period of singleness coined by Nancy J. Smith-Hefner, an associate professor of anthropology at Boston University. Waithood is a productive period wherein young people get to pursue new opportunities "for social, economic and self-development before choosing a partner and entering into a marital relationship."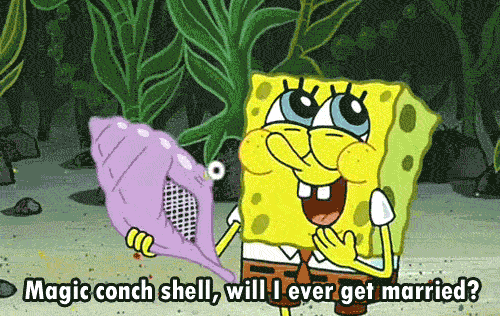 Still not convinced? I asked some 30-somethings what the greatest things are about marrying late. Here's what they had to say:
Tricia, who is celebrating her first month of marriage, shares, "I was able to know who I am, including becoming aware of my faults and working on them so I could be the person I wanted to be. I was able to know my partner as well and see how he responds to difficult times in life: losing his dog, who was his best friend, and losing our jobs at the same time. Marrying late also meant [having] more time to save up. There were no demands that came with creating a home and having kids, which meant being able to take a job that didn't pay much but I believed in and was excited about. Marrying late also meant I had already seen my share of weddings, making my then fiancé and I realize what was really important to us when it came to planning our own. And this made us more focused on the meaning of the ceremony, rather than the palamuti that surrounds it."
RELATED: We Asked Partners What They Want To Change About Each Other
Karen, a professional events host, who has been married for four blissful years and now has a 3-year-old contributes her insights: "[There's] financial freedom and emotional stability. Ideally, you are more mature in handling things than you were younger. By that age, mas gets mo na ang mundo. You know what vocation is for you—not second-guessing your career—kasi sometimes it gets in the way of your marriage or relationship if you are both trying to figure it out. Years of experience prove what you want and don't want in a partner kasi salang-sala na."
RELATED: What Love Means For Couples Who Have Been Together For Five Years
A very honest anon adds, "[It's] knowing what you want when you get married. I spent a lot of time figuring things out—and I know that I still have a lot to learn. Marrying later helped me spend more time with myself, rather than tying [myself] to another person. I had a chance to build [my] identity. I did a lot of the stuff I wanted to do as a single person. I won't ever look back and wish I had married later because there were things I wasn't able to do.
I was mature enough to get married. I don't think I was ever good enough—or mature enough—for the women who had the "misfortune" of dating me when I was younger. If I had gotten married sooner, they would have been stuck with a pretty terrible person. But I took some time, grew up and grew into enough maturity that I could care about someone else, more than I cared about myself."
Settling…For Growth
Your 20s is a period of inexhaustible self-development and growth. Don't shortchange yourself by withholding an abundance of experiences. Don't feel pressured to settle down because of a (double) standard set by society—especially for us females—that we have an "expiration date."
Marriage is a lifelong commitment which no unsolicited comment from a Tita or a Facebook post should ever prompt. Be perfectly aware when you are healed, emotionally resilient and financially stable. Work on your communication skills, learn how to navigate through conflict and have a better sense of what you want in life. Be self-sufficient—emotionally, mentally and spiritually—without having another person to give these things to you. This "wholeness" then allows you to give yourself *fully* to someone else. Thankfully, these things come with age (and a few rotten apples later).
Art Alexandra Lara